Keep your digits toasty wherever you go. These dependable and reusable pocket-sized furnaces keep you warm from the stadium to the campsite. And with up to six hours of steady heat, you won't have to miss a minute of outdoor fun. This classic design is available in High Polish Chrome, Pearl, and Pink models.
Small, sleek design; Durable metal construction
Reusable; Easy fill technology
Gentle, flameless warmth
Self standing design
Perfect for all cold weather activities
Warming bag & filling cup included
Lighter Fuel Refillable
Refillable Hand Warmer Replacement Burner is available
https://youtu.be/_J02dMSK9-U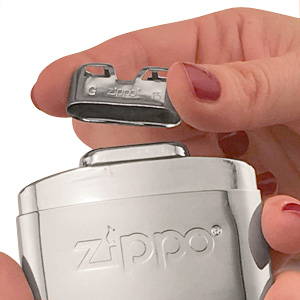 Our Refillable Hand Warmers provide safe, gentle warmth with our catalytic burner. Always remember to remove the burner before filling with lighter fluid.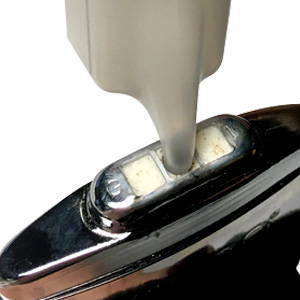 Included with the Hand Warmer is our improved fill cup which helps reduce spills. Fill this up with your Hand Warmer Fuel or Lighter Fluid then carefully and slowly pour the contents of the filling cup into the filling hole on the Hand Warmer body while maintaining the Hand Warmer in an upright position.
Once you have filled the Hand Warmer with lighter fluid place the burner back on and apply a flame to it. Put the Hand Warmer top back on, slip into your warming pouch, and enjoy the heat!
The Hand Warmer will continually provide heat for 6 - 12 hours once turned on. If necessary, place hand warmer in the pouch and place on a fireproof surface until the fuel is exhausted.